Happy World Press Freedom Day! For all my fellow journalists out there, it seems as though this day could not come at a better – or worse – time. Over the last few years, press freedom has been diminished further and further.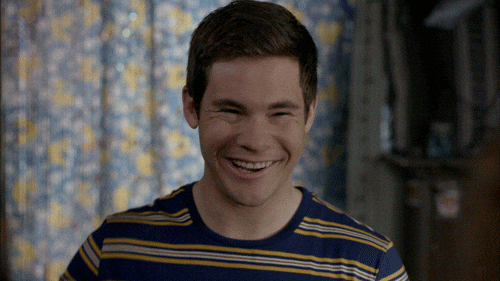 Since 1992 there have been 1236 journalists killed in the line of duty. In 2016, a total of 259 journalists were imprisoned just for doing their jobs. This is according to the Committee To Protect Journalists, an organisation that researches and publishes attacks on the press annually. 2016 was the highest year of incarceration for journalists in the last 30 years – 81 of which were in Turkey. This is the number of people that the Committee to Protect Journalists could directly link and find. How many more are sitting in prison that couldn't be officially linked as journalists?
The CPJ's executive director, Joel Simon, spoke to The Guardian.
He said, "Journalists working to gather and share information are performing a public service and their rights are protected under international law. It is shocking therefore that so many governments are violating their international commitments by jailing journalists and suppressing critical speech."
"Turkey is at the vanguard of this authoritarian trend. Every day that Turkey's journalists languish in jail in violation of that country's own laws, Turkey's standing in the world is diminished," he continued.
Does that sound like press freedom to you?
Just last week, the Australian Federal Police admitted they illegally obtained metadata from a journalists phone, just because they received a leak of sensitive information. This comes under the metadata laws that were introduced 18 months ago. The AFP didn't inform this journalist that their phone was being accessed. And in fact, they may never know.
Media Entertainment Arts Alliance chief Paul Murphy said that the system failed.
He said to the ABC, "There is absolutely no respect for the public interest. Whistleblowers coming forward and investigative journalists being able to do their work. There is no respect for the journalist's essential need to protect their confidential sources."
That doesn't sound like press freedom to me.
Today, Fairfax Media, one of the biggest media companies in Australia, announced that they will be cutting 125 jobs as part of a $30 million restructure. At a time when journalists are essential to democracy, how can they justify cutting roughly a quarter of its newsroom?
Journalists from the Sydney Morning Herald, The Age and other Fairfax publication have walked off the job for a week after being told they had until May 12th* to take voluntary redundancy.
The media landscape is already stretched so thin, with journalists taking on more work than they can physically cover. That means news slips through the cracks – news that we need in order to be able to make decisions in our lives.
According to the ABC, Sean Nicholls, SMH state political reporter, said, "This threatens the very existence of our newspapers, let alone the very quality of our newspaper."
He isn't wrong. How can one expect quality journalism if staffers are now covering the work of those taking redundancy.
It doesn't paint a very comforting image for the future of journalism.
People's belief in the media is failing as well. In 2013, a U.S. survey was conducted that showed that only 20% of people have a favourable opinion of TV journalists. They were tired with members of Congress and sales people. Print journalists sat at only 21 points.
Despite President Donald Trump being highly unpopular, his declaration of "fake news" has essentially ruined the credibility of media organisations. Whenever something is published people don't like, what is doing to be their go to defence?
Why, "fake news" of course.
Although fake news derives mostly from social media and not highly established news organisations like CNN, it seems like people have taken this claim with both hands and run with it.
It seems as though press freedom is collapsing before our very eyes – but it is journalists who are willing to go out and risk it all that gives budding reporters hope. Sometimes, in order to get to the truth, you have to risk it all. That is why young reporters still idolise Woodward and Bernstein, or the reporters at the Boston Globe who broke the story of the Catholic Church covering up child sex abuse.
As long as there are people willing to help tell the stories of the world, there will always be the press.
So you better get used to it.
*Edit: An original version of this article stated that May 9th was the cut off date. This has since been amended.